The Clarity Of Energy Conservation
Domestic hot water is one of the top three sources of energy consumption and emissions in a typical building. Innovations in potable water treatment can lower your energy bills while protecting your pipework. At the core of Pace's potable water energy-saving efforts is the proprietary treatment Parafos.
Causes of Potable Water System Inefficiency
Scale – Water contains minerals including calcium and magnesium which buildup, called scale. This results in narrowing pipe walls, degraded water pressure, fouling, and clogged fixtures. The buildup of scale in the hot water tank and distribution network blocks heat transfer and significantly increases energy bills and emissions.
Corrosion – Caused by oxygenated water, corrosion can result in pinhole leaks, water damage, mold, seal abrasion, pump failure, and the potential for a complete building re-pipe.
Staining – Oxidation can cause unsightly red, green, or black staining in sinks, toilets, and other fixtures.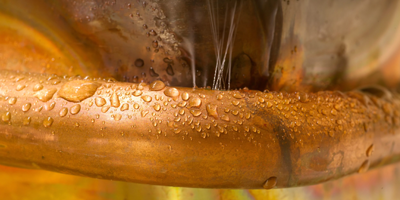 Related Article
Once a multi-unit residential or commercial building reaches ten years old, you may notice the occasional pinhole leak in the copper pipes of your domestic or drinking water lines.
Potable Water System Solutions
Water systems treated with Parafos display noticeable results after the first few days of treatment. It prevents scale buildup by suspending minerals into the stream and gradually dissolves existing scale and iron deposits. By eliminating scale, Parafos improves the efficiency of your system and reduces energy costs.
Parafos forms a monomolecular film on the waterside of metal plumbing surfaces. This protective barrier alleviates many of the problems associated with corrosion and pinhole leaks.
Colourless, odorless, and tasteless, Parafos is NSF and CFIA approved safe for human consumption and environmental discharge.
Certified Safe for all Systems – Parafos is tested and certified by the National Sanitation Foundation (NSF) and the Canadian Food Inspection Agency (CFIA).