Meet Efficiency And Sustainability Goals
Our goal is to help mitigate the effects of global climate change by supporting your efforts to reduce building CO2 emissions using environmentally sustainable products. We're able to reduce energy consumption and emissions by up to 15% by maximizing the efficiency and performance of closed loop water systems through remediation, protection, and prevention.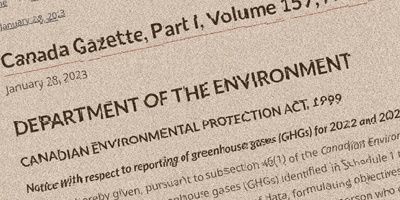 Related Article
If you are a building owner, operator, or environmental manager, the Government of Canada wants your greenhouse gas (GHG) emissions data to be able to better determine the country's progress on fighting climate change.
Causes of Water System Energy Inefficiency
Many HVAC systems use water to deliver or exhaust heat in a building. Certain factors cause mechanical components to use more energy to heat or cool leading to increased emissions.
Buildup of mineral/calcium scale or biofilm restricts flow and decreases heat transfer
Corrosion can erode pipe walls causing leaks, sediment buildup, and abrasion on fittings and pump seals
Leaking increases the intake of fresh, oxygen-rich water which further accelerates the corrosion process
High water surface tension limits heat transfer contact area, reducing system efficiency

Energy Solutions
EndoTherm® reduces the surface tension of water in closed loop hydronic heating and chilled systems, improving heat transfer and lowering energy consumption.
HVAC Solutions
Corrosion and scale inhibitors, along with filtration, prevent corrosion and maintain clean heat transfer surfaces, for optimum energy efficiency in closed loop, cooling tower, and steam boiler systems.
Pace Eco Program
HVAC systems in buildings account for 18% of all GHG emissions in North America. The Pace Eco Program is a turnkey solution to address all water treatment needs in a building. Managers and Maintenance receive full support with energy efficiency, system protection and scheduled testing to ensure the performance of the HVAC system in their commercial, industrial, institutional and residential buildings.
The Pace Eco-Program offers:
Regularly scheduled site service
EndoTherm® treatment
Filter changes and equipment checks
Water testing and e-Service Reporting
Corrosion inhibitors
Pace RemoteLink™ options
Programs to be customized to suit your building and budgeting needs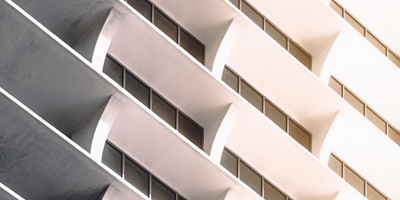 Related Article
FortisBC, British Columbia's largest natural gas and energy provider, introduces a rebate that will promote a decrease in gas consumption, improved heat efficiency, lower energy costs, and reduction of greenhouse gas emissions by up to 15%.