How Toronto Commercial Buildings Can Lower Emissions In 2024
Smart buildings were developed in 1980 to improve energy and cost efficiency in the construction and architectural space. Needless to say, construction and environmental technology have come a long way since then. Some features of a smart building today include leveraging IoT to reduce energy consumption, deploying intelligent cloud computing systems to identify and analyze energy consumption patterns, adopting renewable energy to ensure sustainability, and improving the efficiency of HVAC systems.
Research shows that energy use in commercial buildings is a major source of greenhouse gas emissions in Toronto and that these statistics account for a large portion of the overall GHG emissions in the city. The most prevalent method for commercial heating in Toronto is the use of natural gas run hydronic systems. One of the ways to curb this is to deploy an efficient solution that monitors energy use in buildings and informs stakeholders so they can make proactive adjustments to reduce emissions and avoid damage associated with operational issues.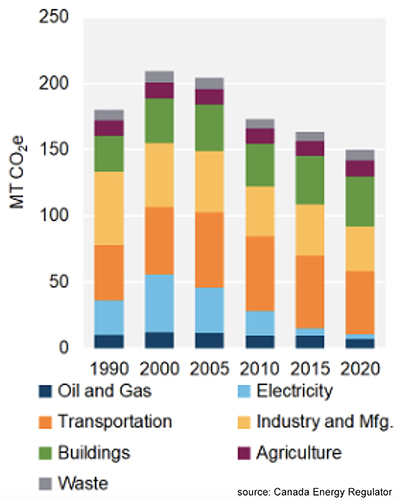 One such solution is the Pace RemoteLink™, which tracks components and processes that affect efficiency and aggregates data. This helps building and environmental managers predict and anticipate operational challenges, thereby controlling costs and regulating usage. RemoteLink monitors and gives timely updates on water consumption & losses, system conductivity, pH & ORP, treatment pumps & solenoid activation and alarms & chemical inventory management.
Toronto Commercial Building Emissions Reporting
In an effort to reduce GHG emissions in Toronto, the Net Zero Existing Buildings Strategy requires an annual emissions audit and public disclosure from owners of all existing buildings. It sets emission targets, provides support to reduce the complexity associated with permits and projects for building retrofits, and educates aspiring and existing commercial building owners on carbon reduction measures.
To ensure compliance, the City of Toronto will embark on detailed building inspections and fine defaulters. Violators could face fines and may have issues seeking new permits. Since violations are public record, these violations could negatively impact the reputations of certain owners or building management organizations in the future.
However, to avoid this, several modern technologies have been introduced that reduce GHG emissions in buildings. These include replacing fossil fuel heating-based systems with renewable energy technologies like solar thermal systems and using environmentally friendly and green HVAC equipment with reduced or near zero carbon emission capacity. Another way is by using an energy-saving water additive like EndoTherm.
EndoTherm saves energy in hydronic HVAC systems by up to 15%. It is a fast and cost-effective way to lower energy consumption and emissions in almost any closed-loop system, including boilers, chillers, heat pumps, and geothermal systems. A game-changing non-ionic surfactant additive, EndoTherm lasts up to ten years in the system. Used in over 100,000 systems worldwide, it has a track record of reducing energy bills and CO2 emissions in multi-unit residential, commercial buildings, and greenhouses.
Improving the Efficiency of Hydronic Systems
EndoTherm works by reducing the surface tension of water. Surface tension refers to the ability of the hydrogen molecules of water to bond and form a semi-permeable surface. The tension between surface of the water and the inner pipe surface creates resistance that significantly impacts heat exchange and the system's efficiency.
When added to any hydronic system, EndoTherm can reduce surface tension by 60%, significantly improving heat transfer. By increasing heat transfer, the system will hit set points quicker and run less frequently to maintain heat, thereby optimizing the energy efficiency of the existing equipment. This results in up to a 15% reduction in HVAC energy consumption and natural gas emissions. With a simple payback between 12-24 months, EndoTherm is the easiest way to lower building energy consumption.
EndoTherm has won multiple building and eco-friendly awards and is 100% organic and safe for all building materials, such as plastic, steel, aluminum, and copper.
Save Money and the Planet
Most municipalities across Canada are adopting some form of green policy to include sustainability and eco-friendliness in their operations. The smart building concept is here to stay. This will mean an increased focus on reducing carbon emissions from buildings, resulting in more public scrutiny of the construction industry and its stakeholders. For this reason, efficient and easy-to-deploy solutions like Pace RemoteLink and EndoTherm will become essential to ensure increased energy efficiency and compliance with government regulations.
We have a trained and certified team in the Greater Toronto Area ready to service commercial building and facility owners and operators. To find out more about how we can help your commercial buildings become more eco-friendly and green-compliant, contact us.