Superior Cleaning Solution
Horti-Klor is an alkaline cleaner formulated for deep cleaning of soil and oily plant matter. Created with feedback from the food plant and grower industries, it is safe for use in food production and livestock facilities.
Effective as an all-purpose cleaner of packing lines, coolers, trucks, pots, plug trays, ground cover, shade cloth, disposal areas, lunchrooms, washrooms, soil beds, totes, and equipment.
Applied using a sprayer, it produces a high foam that offers residual soaking action on both vertical and horizontal surfaces. Soaking breaks down oils and contributes to thorough cleaning results.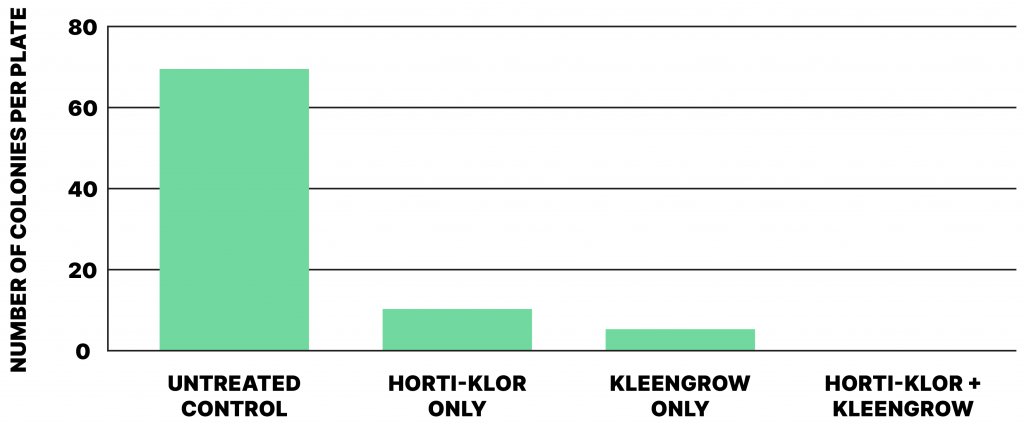 Horti-Klor is the initial step to the Pace ACBD System® (Always Clean Before Disinfecting)). By cleaning the surface with Horti-Klor, then applying Chemprocide or KleenGrow, it provides walls, floors, hard surfaces and containers ongoing protection.