Vancouver Legionella Testing Bylaw Compliance – Let Pace Manage Your Cooling Tower Operating Permit, Legionella Testing and EOCP Certification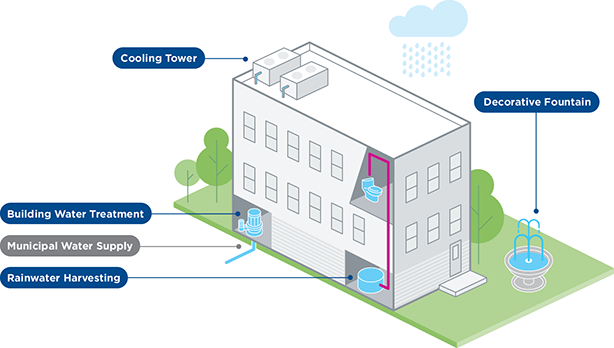 As of last January 1, 2021, all cooling towers and evaporative condensers in the City of Vancouver require;
• An operating permit
• A maintenance logbook on-site per system
• Annual offline cleaning and disinfection
• Legionella culture test at system start-up
• Action plan when Legionella bacteria result is >10 CFU/ml

Additionally, effective January 1, 2022, you must now include;
• Legionella tests monthly
• EOCP "Building Water System Operator" certification associated with each system operating permit

Now you can rely on the Pace Legionella Management Team to offer you one of our three levels of management services to help you comply with these new city bylaw requirements.
Level 1 Service – Legionella Sampling & Testing
The Pace Legionella Management Team will conduct monthly sampling of the cooling tower system and laboratory submission for Legionella culture testing.
Level 2 Service – Pace Service Team EOCP Certification
In addition to Level 1, your Pace service team member can apply their EOCP "Building Water System Operator" certification to your operating permit as part of an ongoing maintenance plan, so that you or your building staff don't have to go through the certification process.
Level 3 Service – Pace Manages Your Permit
In addition to option 2, the Pace Legionella Management Team also manages your system operating permit, renewals, log books, testing and uploading of all required reports to the City of Vancouver Permit portal so that you have the peace of mind knowing this is all being done for you.
To read more about this feature, you can find the link here.
Pace Solutions Corp. is committed to helping our clients minimize the risk of legionella bacteria in their recirculating water systems.
To help you with your water system risk assessment or to inquire about implementing one of these levels of Pace services, please contact the Pace Legionella Management Team at legionella@pacesolutions.com