Pace Solutions' Mark Reid featured in EOCP Operator Digest Newsletter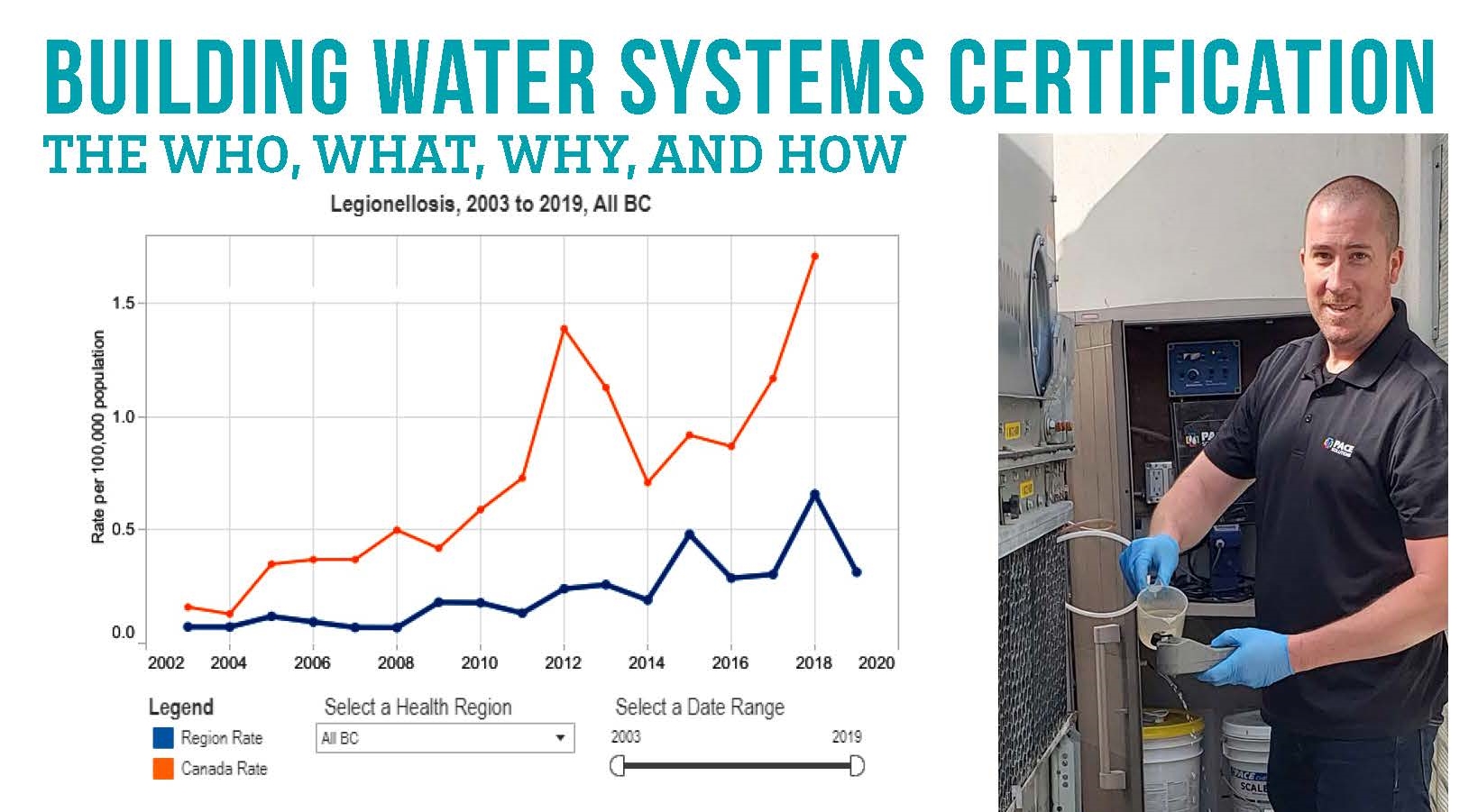 Mark Reid from Pace Solutions is featured in the Summer 2021 issue of the EOCP (Environmental Operators Certificate Program) Operator Digest newsletter to present his experiences from being the first recipient of the Building Water System (BWS) Operator Certification.    The EOCP BWS certification is a new standard which outlines the qualifications needed to develop the risk assessment analysis, water management and sampling plan for minimizing Legionella bacteria and other waterborne pathogens in building water systems. 
Effective January 1, 2022, the City of Vancouver requires every water system (cooling tower, decorative water feature or rainwater harvest system) must have an EOCP BWS certification registered with the corresponding water system operating permit. Mark will now be able to provide his customers with that required certification as their trusted water treatment service provider.
To read more about this feature, you can find the link here.
Pace Solutions Corp. is committed to helping our clients minimize the risk of legionella bacteria in their recirculating water systems.
To help you with your water system risk assessment or to have a Pace EOCP certified water treatment service provider for your building water systems , contact Pace's Legionella Risk Mitigation team at legionella@pacesolutions.com