Mobile Water Treatment For Saskatchewan
Pace has added a mobile water treatment testing lab and field office to its Saskatchewan fleet to better service the vast area around Yorkton. With several customers located in remote areas of the province, the mobile unit will be able to reach Eastern Saskatchewan sites and perform most critical testing and maintenance tasks right there, rather than traveling long distances back to workshops.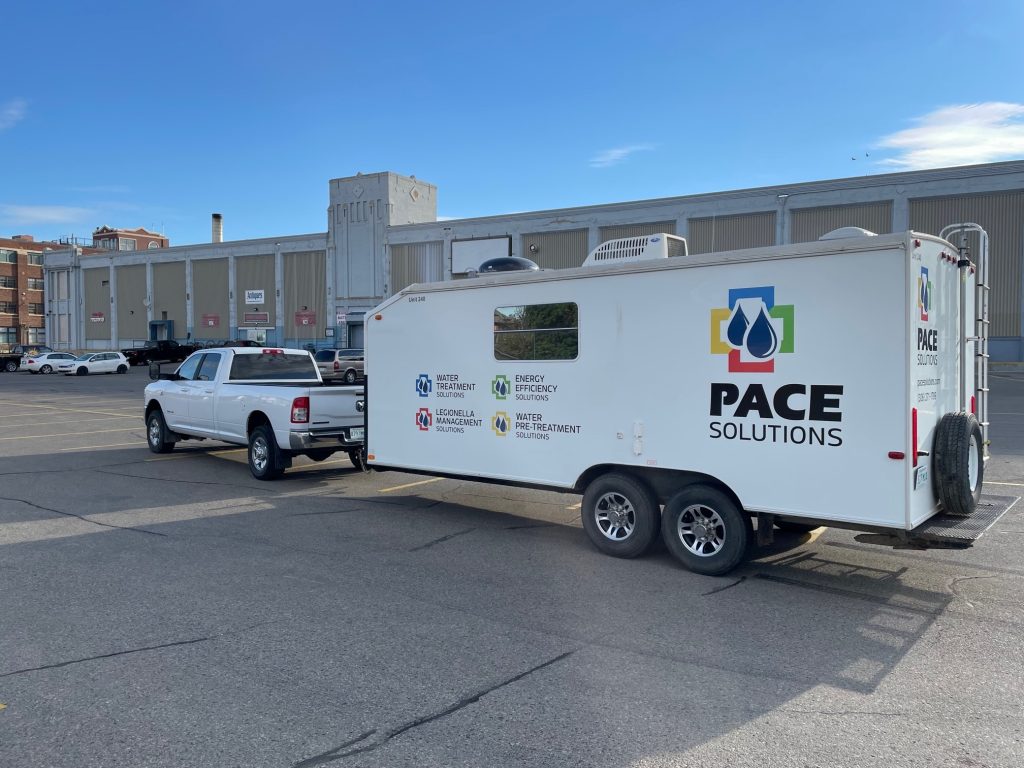 Yorkton Water Treatment Services
The 16′ mobile testing facility and office can house two technicians with both wifi and satellite communication capabilities to send and receive quick data and testing results. Inside the vehicle, the testing lab is outfitted with:
Titration equipment
Wastewater testing equipment
Legionella (qPCR)testing equipment
General maintenance equipment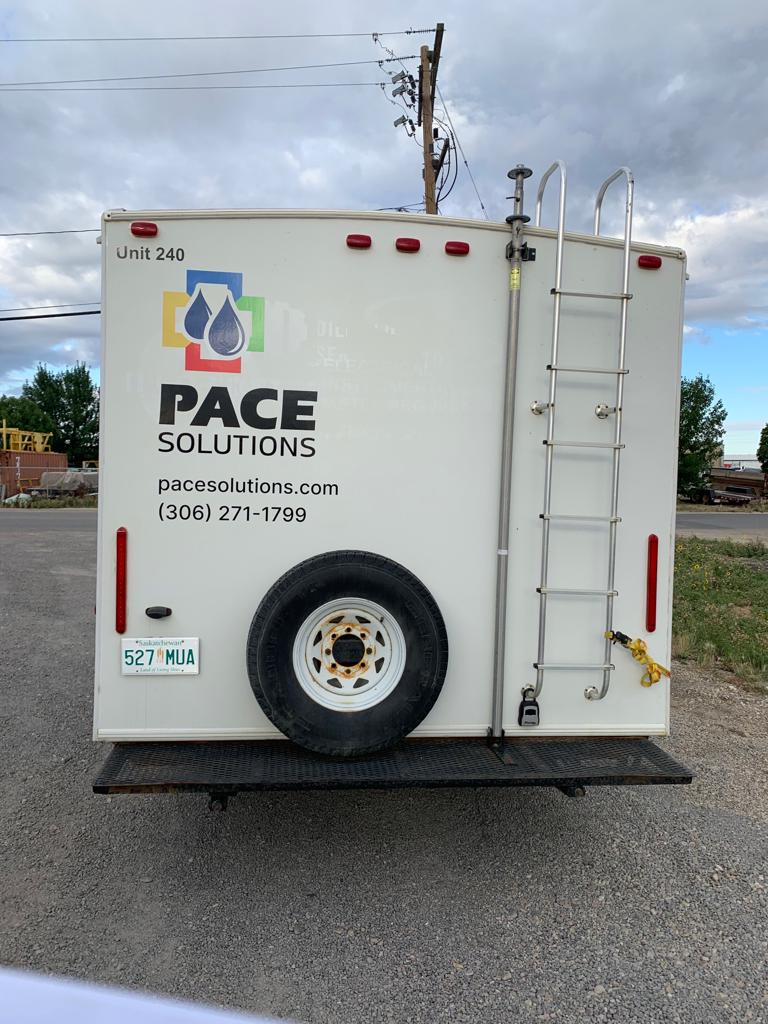 Saskatchewan Water Emergencies
Commercial facilities in Saskatchewan have large high-pressure water systems carrying thousands of liters of water 24 hours per day. When hydronic systems on sites from public facilities to manufacturing plants experience a water emergency, the consequences can be expensive and require excessive downtime.
Our mobile unit is equipped to respond to commercial water system emergencies, diagnose the issue, and resolve the problem quickly, mitigating the downtime associated with these issues. If need be, the unit is also equipped with a sleeping area in case the technician(s) require system monitoring overnight or for several days.
Water Treatment Projects in Saskatchewan
The maintenance, installation, or retrofit of water treatment systems may take longer than a single visit. Our Saskatchewan Team is fully prepared to do what it takes to get the job done. This mobile unit is designed to be placed on site and take a project from start to finish.
Our trained and certified water treatment specialists will work closely with customer internal teams during construction or scheduled shutdowns. We perform all of the necessary preventative care and updating needed to keep a system running efficiently.
We Bring Water Treatment Solutions to You
We offer a wide range of water treatment solutions and products. Whether you need a commercial energy efficiency upgrade that can lower your energy bills and emissions by up to 15% or fast response legionella testing to ensure the safety of your staff and surrounding community, our mobile unit is there.
Contact us for more information about water treatment in the Yorkton and Eastern Saskatchewan region.