SaskEnergy Rebate On EndoTherm For Commercial Buildings & Facilities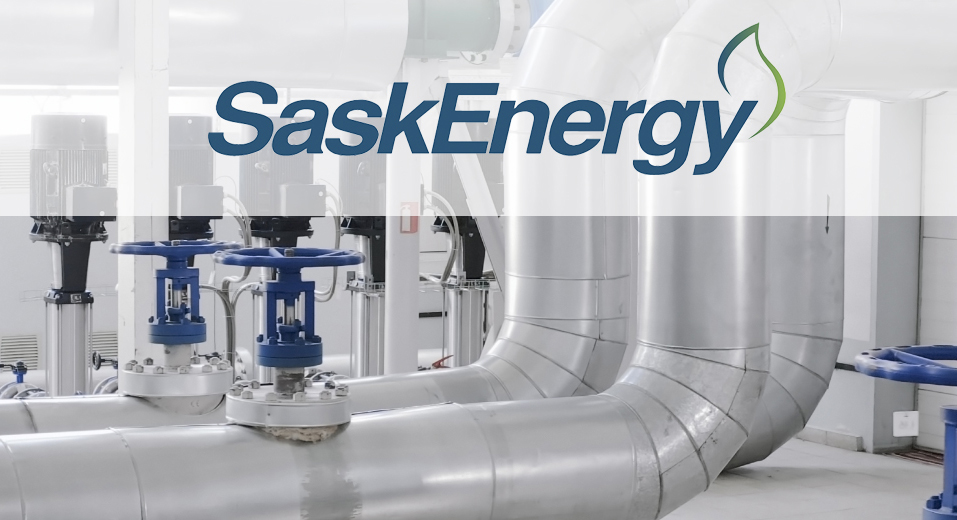 Commercial buildings and facilities are the largest emitters of greenhouse gases in Canada due to the use of natural gas for heating. To help reduce emissions, SaskEnergy is offering a rebate to commercial and multi-unit residential customers of $200 toward each gallon of EndoTherm™, an innovative hydronic additive proven to save energy and reduce emissions by up to 15 percent. Installed in HVAC boiler systems, EndoTherm requires no extra equipment or set-point changes to start saving energy. A single installation lasts up to 10 years and offers a simple payback of 1-2 years.
According to SaskEnergy, "The Hydronic Additive Rebate is available to support the investment in energy efficient products that can help you reduce your natural gas consumption, lower greenhouse emissions and save you money over the long-term."
Many larger buildings use water to transport heat from the boiler to the building. The high surface tension of water limits heat transfer causing the system to run inefficiently. This consumes excess energy and generates more emissions.
EndoTherm is the first heat-stable non-ionic surfactant for heating and cooling systems on the market. Added retroactively to any hydronic system at a low concentration, it decreases fuel consumption of buildings or facilities by reducing surface tension by 60%, significantly improving heat transfer and Delta T (the difference in water temperature at the end of each cycle). Increased heat transfer allows systems to hit temperature set points quicker and run less frequently to maintain heat. This optimizes the energy efficiency of existing equipment.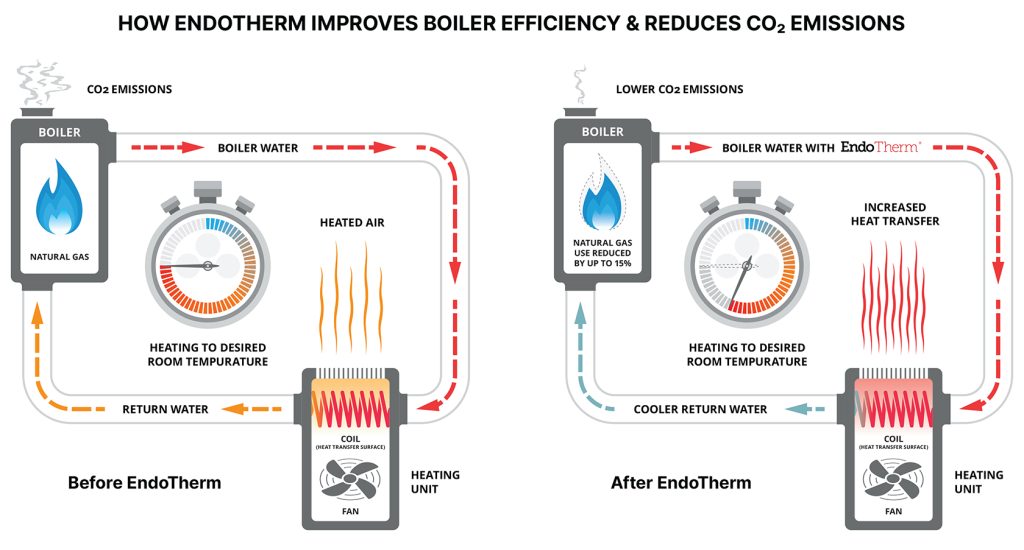 With the goal of finding easily-adopted and cost-effective ways for customers to accomplish energy goals, SaskEnergy worked with Pace Solutions — the North American distributor of EndoTherm — to validate the efficacy of the hydronic additive. Through analysis of hundreds of case studies and testing in several provincial buildings and facilities, EndoTherm proved its claims and showed that the technology is an effective tool for building and facility managers to comply with newly enacted federal and provincial emissions standards.
"Adding a hydronic additive to your commercial boiler system can improve the heat transfer to the building by reducing the surface tension," wrote SaskEnergy. "This can lead to a reduction in operating costs." The rebate is available to SaskEnergy natural gas customers who use boilers for their primary heat source in multi-unit residential, commercial, or industrial buildings. Pace Solutions has branches in Regina and Saskatoon with certified water treatment technicians ready to help customers apply for the rebate and install EndoTherm.